Production begins on the all-new Mazda MX-5 RF
October 25 2016,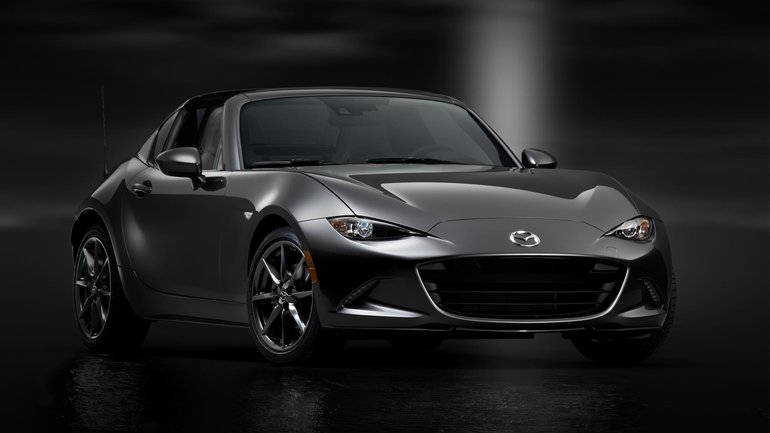 The Mazda MX-5 RF made quite a splash earlier this year when it was unveiled at the New York International Auto Show. The RF stands for retractable fastback, and gives a very accurate description of the final product. The Mazda MX-5 RF is a unique version of the popular MX-5 that features a retractable hardtop that, once open, turns the legendary roadster into a Targa.
Production starts on the new 2017 Mazda MX-5 RF
The first Mazda MX-5 RF left Mazda's Ujina Plant No. 1 earlier this year. According to Mazda, the new RF keeps the MX-5's dynamic handling and sporty persona, and performance will be similar if not identical to the current MX-5.
The retractable roof takes only about 12 seconds to fold back in a mechanical dance that rivals most exotic roadsters. The cargo area will not be impacted at all when owners are driving with the top down.
Under the hood, the Mazda MX-5 RF features the same engine as the current MX-5. It is therefore powered by a 2.0 L four-cylinder engine that delivers 155 horsepower and 148 lb-ft of torque.
At the moment, all 50 Mazda MX-5 RF units planned for Canada have been sold. That said, given the popularity of the Mazda MX-5 RF, it wouldn't be surprising to see more RF variants coming to Canada at a future date.
To learn more about the Mazda MX-5, and other new Mazda models, contact us today at City Mazda!