My New Mazda
Great service. Still buying Mazda on my 4th car!
Other customers satisfied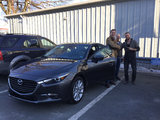 My experience was fantastic! The crew are knowledgeable, professional and even more importantly they are personable and not pushy! Will definitely be recommending City Mazda to my friends and family!!
Super excited about her new Mazda 3!!!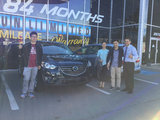 Excited Hao Picks Up New Car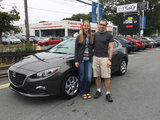 Emma & Chris's new Mazda 3!
See all testimonials