Kelly's New CX9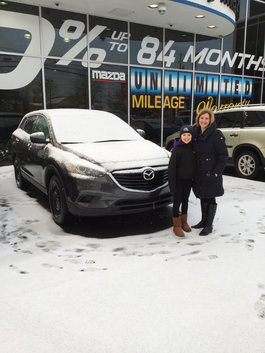 We had a very pleasant buying experience at City Mazda! I would highly recommend this dealership. Ben and Scott were knowledgable and easy to work with.
Other customers satisfied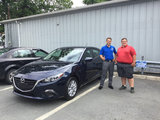 Adam picking up his NEW Mazda 3 Sport!
Fantastic service, managed to get me everything I wanted in my car and more!!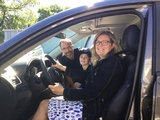 This is our third Mazda. We test drove other SUVs and came back to the Mazda. Once you get a taste of the Zoom Zoom, nothing compares.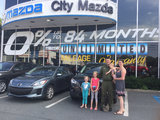 Staff were very professional and courteous. Definitely recommend City Mazda.
See all testimonials