Hope Blooms in September
September 26 2016,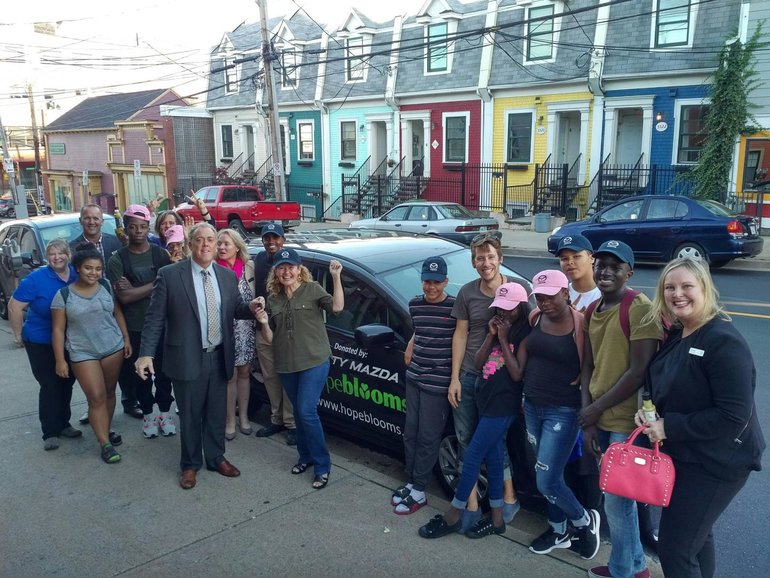 Hope Blooms in September at City Mazda!
Not only is City Mazda donating proceeds from every car sold in September but yesterday... get this... we donated a Mazda5 vehicle to Hope Blooms. That's right! We really did!!
When we see such an amazing group of people doing such fantastic things we are so honored to help in any way we can. From the planting of seeds to the harvesting of the plants and then production of the salad dressing, you won't believe how hard these inner city youths work to send one of their own to University.
The Mazda5 will assist them in delivering their fabulous salad dressings around Halifax. For more information about Hope Blooms and how you can get involved, contact City Mazda today, or check out their website at www.hopeblooms.ca