Great service so far!
Back in the office to pick up my new 2017 Mazda CX-3 - I'm stoked! Great service so far, but what really sold me is the unlimited kilometre warranty.
Other customers satisfied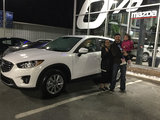 Our first brand new car! We love it!
Mazda' s AWESOME!!!! Our first brand new car we always purchase pre owned. You get treated so much better when you buy new. We are so excited!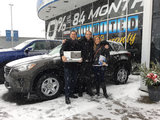 Thanks so much to everyone at City Mazda for making this such a great experience! Absolutely wonderful service!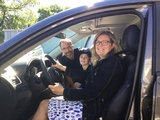 This is our third Mazda. We test drove other SUVs and came back to the Mazda. Once you get a taste of the Zoom Zoom, nothing compares.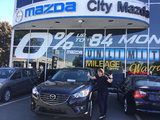 Great customer service :-)
See all testimonials