Excellent service and sales
I have been very impressed with all aspects of the Mazda team during my purchase. Thank you!
Other customers satisfied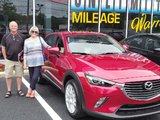 I cant wait to drive my new CX-3!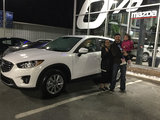 Our first brand new car! We love it!
Mazda' s AWESOME!!!! Our first brand new car we always purchase pre owned. You get treated so much better when you buy new. We are so excited!
Mikes 4th Mazda here at City Mazda!!!!!!
Mike picking up his new Mazda3 Sport!
Awesome day with an even nicer car!
See all testimonials