Everything You Need to Know About the New 2016 Mazda CX-3
June 01 2015,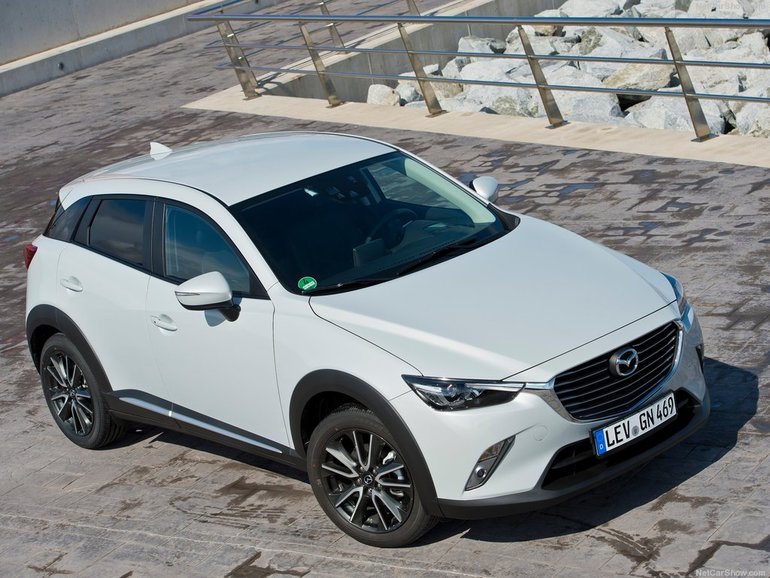 The 2016 Mazda CX-3 is one of the most anticipated new vehicles to arrive this year. Already in dealerships, the CX-3 is a brand-new model that will compete in the growing sub-compact SUV market.
With the CX-3, Mazda offers customers a vehicle that is roomy, agile in the city, fuel-efficient, fun to drive and very elegant – all this at a price that is just over $20,000! It is therefore easy to expect that the CX-3 will be quite popular among buyers in Atlantic Canada who are looking for a lot of room in an affordable package.
Let's start by talking about the style of the Mazda CX-3. Although everyone will have their own opinion about the CX-3, it is impossible to say that it doesn't stand out from a visual point of view. Like all Mazda vehicles, its design is inspired by the KODO visual language that is both fluid and aggressive. From every angle, the small Mazda SUV looks good and seems ready to leap forward.
Inside, we notice that Mazda designers have spent a lot of time thinking about the design of the interior. The style is simple, but very modern, and definitely sporty. Sitting behind the wheel, you feel like the vehicle is capable of handling any winding road, which, in essence, it is. In addition, there is ample space inside, and the seats are comfortable while providing lots of lateral support. Even after several hours on the road, one does not get tired of the CX-3.
Under the hood, one engine is offered. The four-cylinder, 2.0-liter SKYACTIV engine offers 146 horsepower and 146 lb-ft of torque. When compared to the competition, we realize that the CX-3 is able to stand the power comparison easily. In addition, the engine is fuel-efficient with an average fuel consumption of 6.7 liters per 100 km when equipped with front-wheel drive, and 7.3 liters per 100 kilometers with all-wheel drive on the highway.
Obviously, the engine uses SKYACTIV technology, like the transmission and chassis as well. In simple terms, SKYACTIV offers improved fuel consumption without compromising performance through improvements including the exhaust system and the compression ratio, as well as through the reduction of weight and internal friction. This leads to better thermal efficiency and therefore better fuel economy which does not come at the expense of power.
Offered from $20,695, the 2016 Mazda CX-3 will be offered in GX, GS, and GT trim. For more information, contact City Mazda today!