5,000 Air Miles Winner for September (Pre-Owned)
October 27 2016,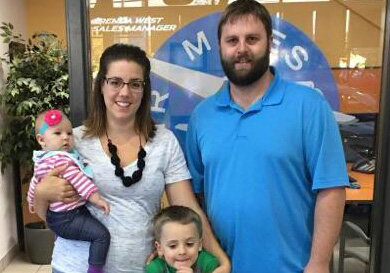 Congratulations to the winner of our 5,000 Air Miles draw for the Month of September! This prize is awarded by draw to a lucky buyer of one of our pre-owned vehicles! In this photo: Tracy Henly, Chalmers Blinkhorn and family.

City Mazda congratulates you on your win, as well as your new pre-owned vehicle! Stay tuned for next month's winner!