2017 Mazda3: here's everything you need to know
October 31 2016,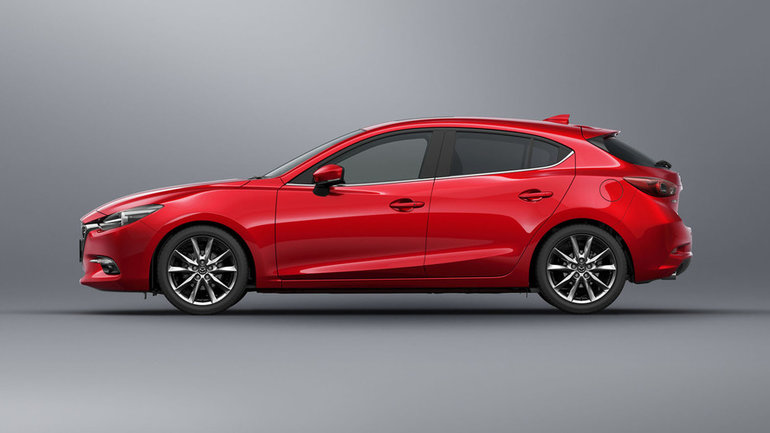 The 2017 Mazda3 is here, and it is better than ever. When Mazda engineers took to redesigning the popular Mazda3, they made sure to keep the sporty and dynamic personality of the compact vehicle, but added some exterior upgrades, refined the interior, and added an impressive new technology called G-Vectoring Control which significantly improves driving dynamics in day-to-day situations.
Here's everything you need to know about the new 2017 Mazda3
It will be powered by the same engines as before
There are a lot of changes found in the 2017 Mazda3, but under the hood Mazda engineers kept the status quo. Indeed, the 2017 Mazda3 gets a standard 2.0L four-cylinder engine that delivers 155 horsepower and 150 lb-ft of torque while the Mazda3 GT gets a more powerful 2.5L four-cylinder engine that delivers 184 horsepower and 185 lb-ft of torque. Both engines are paired from the gate with a six-speed manual transmission while a six-speed automatic is optional.
Big improvements when it comes to comfort
The 2017 Mazda3 takes significant strides towards making it that much more comfortable, and it all starts with a brand new technology called G-Vectoring Control. Part of Mazda's new SKYACTIV Vehicle Dynamics suite of technologies, G-Vectoring Control uses the engine's torque to stabilize the vehicle when turning or simply driving down the highway. Concretely, this means that passengers and drivers will feel much less body roll and they will be moving a lot less from side to side when cornering at city speeds. On the highway, the driver will not need to correct the trajectory as much, which ultimately means that the steering wheel is less shaky underneath your hand.
The 2017 Mazda3 also gets a redesigned interior feature upscale materials, improved center console and center display, a more refined heads-up display, and a new steering wheel. The goal is to make the new Mazda3's interior that much more refined and elegant, and owners will likely agree the objective has been achieved.
Finally, the 2017 Mazda3 gets more sound insulation in order to make the cabin more quiet and improve the comfort of the driver and the passenger on long drives.
A new exterior design for the 2017 Mazda3
The 2017 Mazda3 gets an all new exterior design that includes a new, bolder front grill, new headlights with signature LED lighting, and redesigned rear bumper. To learn more about the 2017 Mazda3, contact us today at City Mazda!