2016 Mazda CX-5 overtakes Mazda3 as best-selling Mazda vehicle in Canada
September 14 2016,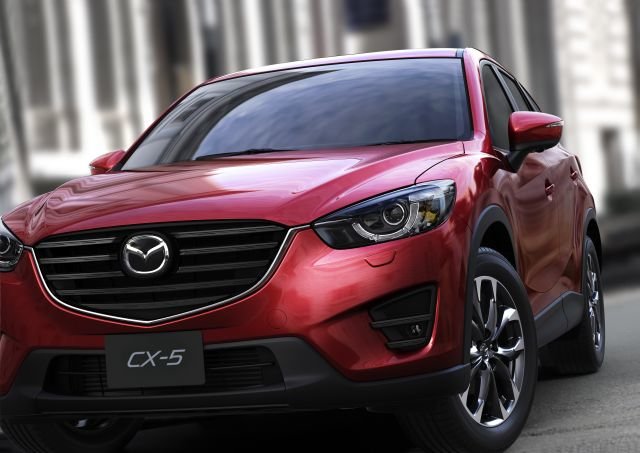 For the first time in history, a sport utility vehicle/crossover was Mazda's best-selling vehicle in Canada for a given month.
The 2016 Mazda CX-5 indeed outsold the Mazda3 with 2,607 vehicles sold, an increase of 21.3 percent.
Nevertheless, Mazda's popular compact sedan (and hatchback when talking about the Mazda3 SPORT) still had very strong sales numbers with 2,492 vehicles sold in August. Last month was definitely the month of the SUV at Mazda, however, as the all-new 2016 Mazda CX-9 saw its sales increase by 21.6 percent. Sales of the CX-9 have almost doubled since the beginning of the year compared to the same period last year (an increase of 98.7 percent).
Other notable sales figures include 887 2016 Mazda CX-3 units registered in August, as well as 74 Mazda MX-5 units. There were an equal number of Mazda5 and Mazda6 models sold last month in Canada (139).
Back to Mazda's lineup of new sport utility vehicles, sales are up 14.7 percent overall compared to August 2015, and year-over-year sales are up almost 20 percent.
No question about it, Mazda crossovers are certainly taking their place in the market. To learn more about Mazda's lineup of new vehicles, contact us today at City Mazda in Halifax!